Regular price
$567.00 USD
Regular price
Sale price
$567.00 USD
Unit price
per
Sale
Sold out
In Stock. Ships within 1-3 days.
US Made - Tests conducted by US Labs

Express Analysis – Results within 5 to 10 days

Free Shipping, PLUS: Prepaid Return Envelope Included
View full details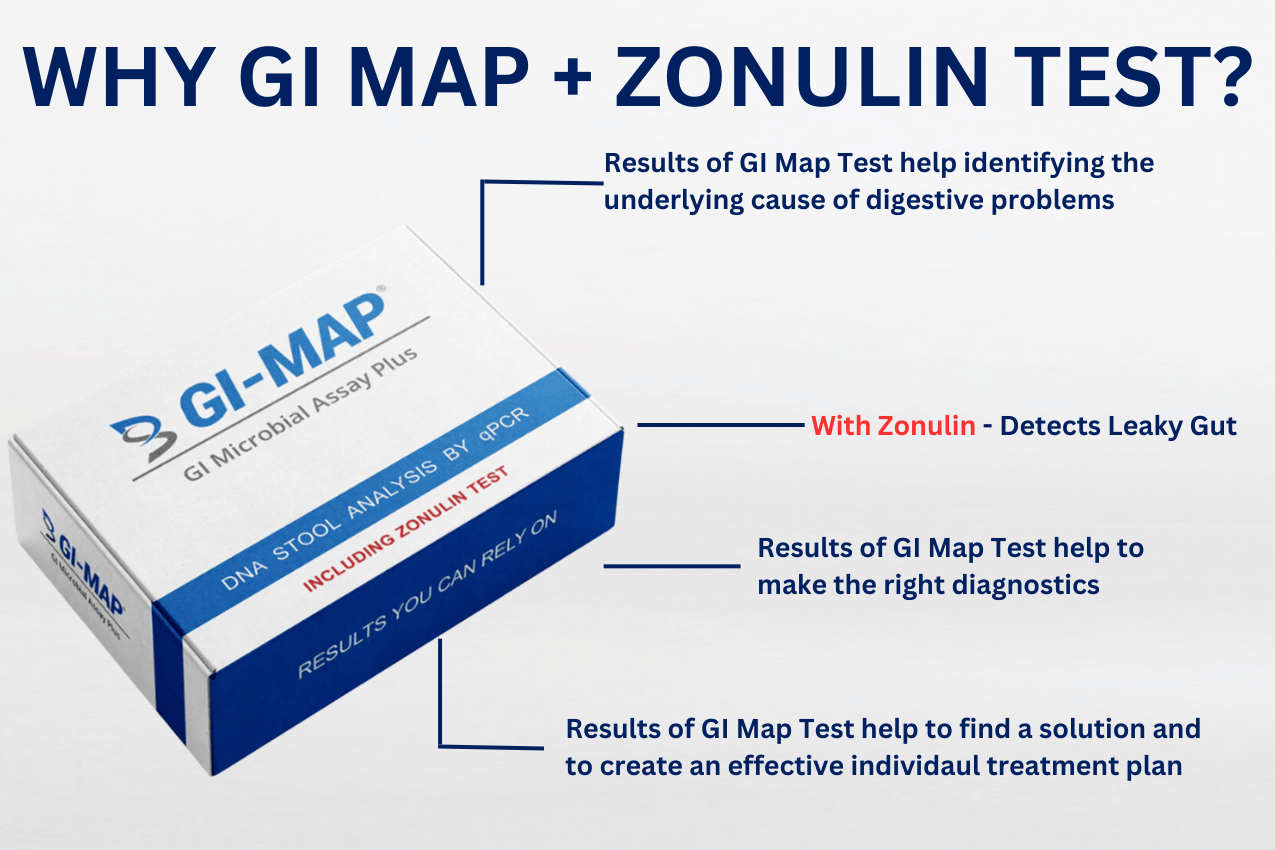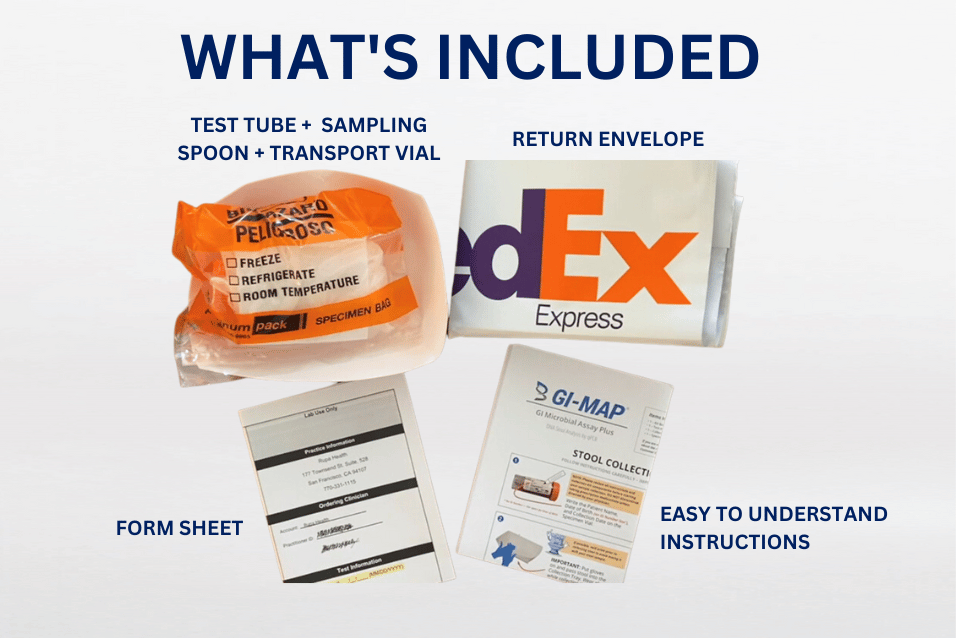 The new generation of GI Map stool tests including Leaky Gut Test: Comprehensive DNA stool test GI-Map including ZONULIN - Microbial Assay Plus
Leaky Gut Marker Zonulin
Harness the power of the GI-MAP +Zonulin test to tailor individualized gut-healing protocols. This advanced diagnostic tool enables practitioners to:
Identify urgent infections.
Determine already optimized gut sections.
Prioritize areas requiring post-infection attention.
What sets the GI-MAP +Zonulin apart is its exclusive add-on for detecting the leaky gut marker, zonulin. By quantifying zonulin levels, it provides insights into the integrity of your gut barrier. Elevated zonulin indicates a compromised barrier, which could lead to increased intestinal permeability, commonly known as leaky gut.
With a follow-up test, you can also track the efficacy of treatment modalities, noting parasite resolution, dysbiosis improvements, and more. Opt for precision, clarity, and comprehensive insight into your gut health with the GI-MAP +Zonulin test.
The comprehensive GI-MAP test
The GI-MAP test is a cutting-edge diagnostic tool that provides an in-depth analysis of your gut microbiome.
It uses advanced DNA sequencing technology to detect and quantify over 20 pathogens, 50 commensal bacteria, and markers for inflammation and immune function in your gut.
This comprehensive analysis can help you identify the root cause of your gut issues, whether it be a bacterial imbalance, infection, or other underlying condition.
With this information, you can make targeted changes to your diet and lifestyle to promote a healthy gut and alleviate your symptoms.